KRAFTY KIDS PROJECT… Create a Wonderful Insect Habitat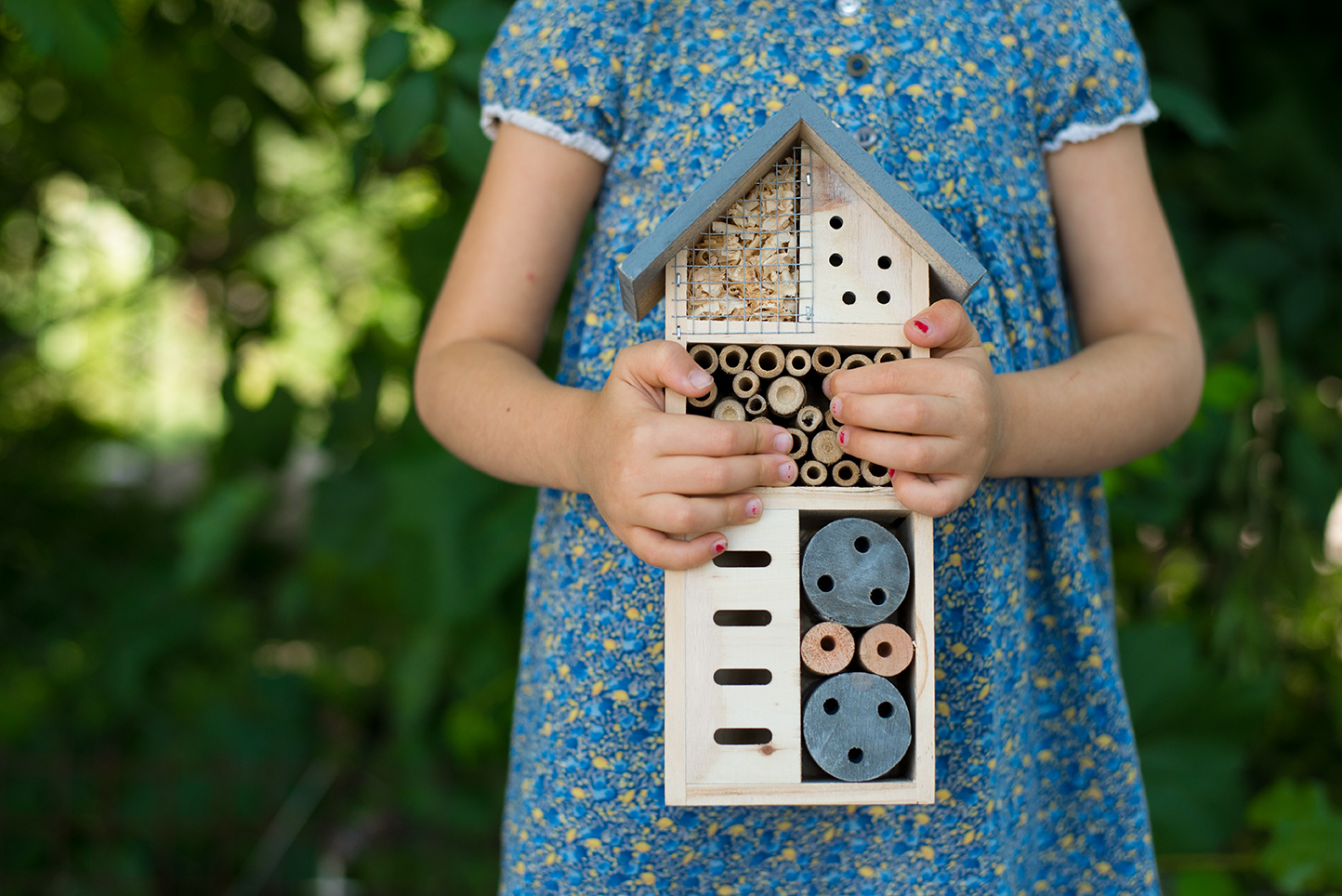 Here's a great opportunity to create something useful and attractive, to provide a home for beneficial insects that can help pollinate your herbs, veggies, and flowers, and to help control unwanted pests in your landscaped areas, too. Insect homes/habitats/hotels are easy to make from all kinds of recycled materials and things you can find in the garage (scraps of wood) or garden (bark, seed pods, sticks, pine cones, and moss). Your "bug barn" will provide shelter year 'round and give you an excellent way to observe the bugs up close.
Keep in mind that different insects have unique types of home requirements, so be sure to incorporate a variety of natural materials. Your home building project can be as simple or as elaborate as you have time and materials to create. Be creative! Let your imagination loose! Find a good location so that your new "residents" will easily find their home, where you and your family can easily observe the critters that move in. If you get a group of bees, however, be sure to move slowly around the habitat so you can avoid getting stung by guests defending their home!
Gather up many different kinds of natural materials (e.g., bamboo rods, straw, clay pots or broken pieces, logs and/or pieces of wood for drilling holes in, broken bricks, rolled tubes of cardboard or large leaves, straw, dried corn cobs, etc.). And, you'll want to invite some adult supervision to help you use an electric drill, screwdriver, hammer, and some kind of saw to cut the materials. (Kids…NEVER use power tools unsupervised!) If you plan to add a splash of color to the structure, you will also need outdoor paint and brushes.
Your new "apartment" will attract a variety of beneficial insects to help control pests in your garden or landscaped areas. Common guests include wasps, dragonflies, lacewings, ladybugs, moths, spiders and a variety of bees… and even some frogs.
After you create your own insect home, you'll probably have some materials left over. Make some for gifts to gardeners…they will appreciate this great way to reduce, reuse, recycle!
Share This Story, Choose Your Platform!