Water Conservation Education
When the West Harris County Regional Water Authority (WHCRWA) was created by the Texas Legislature in 1999, they faced an epic challenge. WHCRWA was tasked to secure the future water supply, construct the new water delivery infrastructure, and generate the funding to accomplish it – all within a set timeframe. The enabling legislation also required the new agency to "promote water conservation."
Back then, the residents within the WHCRWA's boundaries knew very little about the changes on the horizon…in the source, delivery and price of their drinking water. A massive outreach effort – that included newsletters, brochures, Town Hall meetings, public forums and early editions of this website.  Keenly aware that it wouldn't work to fix just half the problem, along with the coordination and construction of a new infrastructure, the WHCRWA also addressed the "demand" side of the issue. Almost from day one, a strong "use water efficiently" message was included in all communications efforts.
For more than a decade, the WHCRWA sponsored water conservation education programs for area students.  However, when the Covid-19 pandemic closed public schools, the on campus in-person assembly programs ended.
In October 2020 the WHCRWA launched a comprehensive online learning management system called WATER U.
WATER U is a online learning environment that features FREE "courses" on the critical water issues that affect utility districts and residents in WHCRWA.
WATER U allows participants to dive into the topics that interest them the most, providing timely and accurate information to help inform consumers about regional efforts to provide a secure supply of potable water for our communities today and into the future.
Mobile Teaching Labs
WHCRWA offers three Mobile Teaching Labs
Water is Life Mobile Teaching Lab
Water Quality Mobile Teaching Lab
Learning from our past… to influence our future
Water Quality Mobile Teaching Lab (Mobile lab 2)
The Mobile Teaching Lab contains information on:
Stormwater Pollution;
Fats, Oils, and Grease (F.O.G.) – Put Grease in its place;
Patty Potty, NO WIPES IN THE PIPES;
SCOOP THE POOP;
CAREERS IN WATER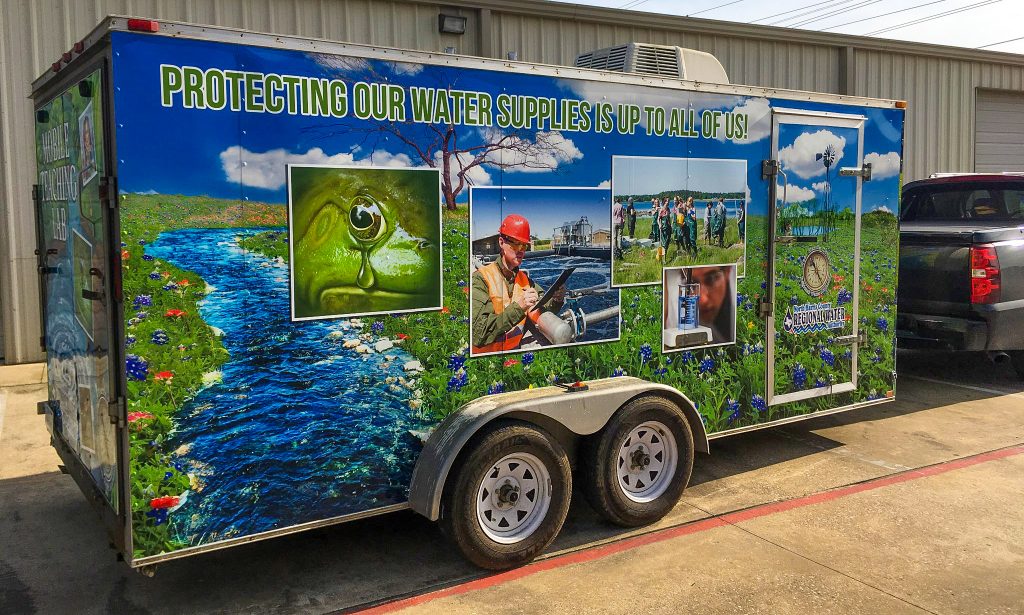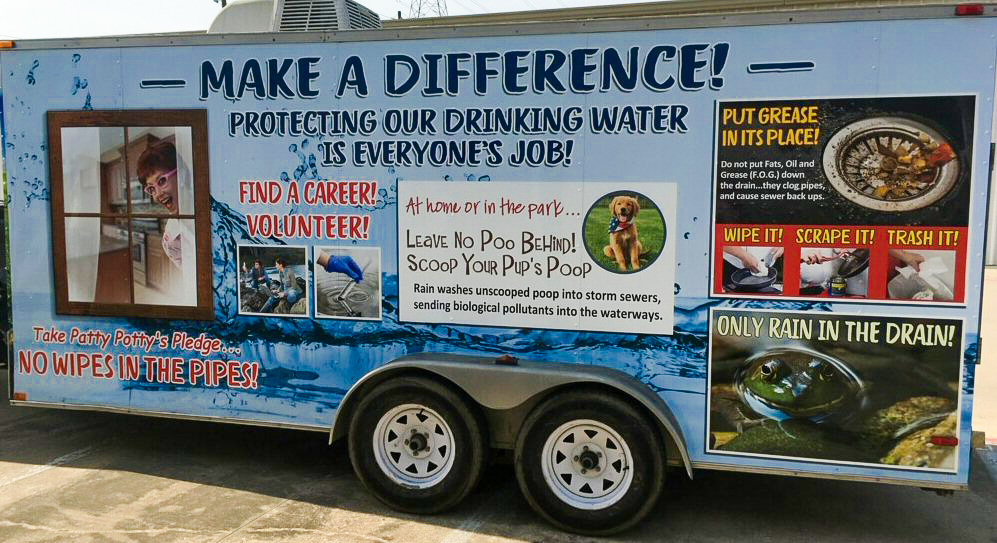 Learning from our past… to influence our future (Mobile lab 3)
The West Harris County Regional Water Authority (WHCRWA) provides a Mobile Teaching Lab for use by teachers at Katy ISD's 37 elementary school campuses and by MUDs within the Authority boundaries.. The traveling social studies/science "classroom" was developed by SaveWaterTexas in collaboration with a team of KISD educators and curriculum specialists.
The Lab emphasizes the theme "Learning from our past…to impact our present…to influence our future." Interactive exhibits include
a 3-D Texas history timeline that takes the students from the Ice Age through 1900;
a stormwater runoff pollution waterfall component;
and interactive tablets that allow students to test their "water" knowledge and consider future choices when it will be their turn to address water supply issues – conservation, reuse and technology.
There is a complete Teacher's Guide notebook for educators to prepare for the Lab's visit to their campus, and an instructional video on the website that includes operational details.