Resolution Adopting Policy for Freeze Event Fee Adjustment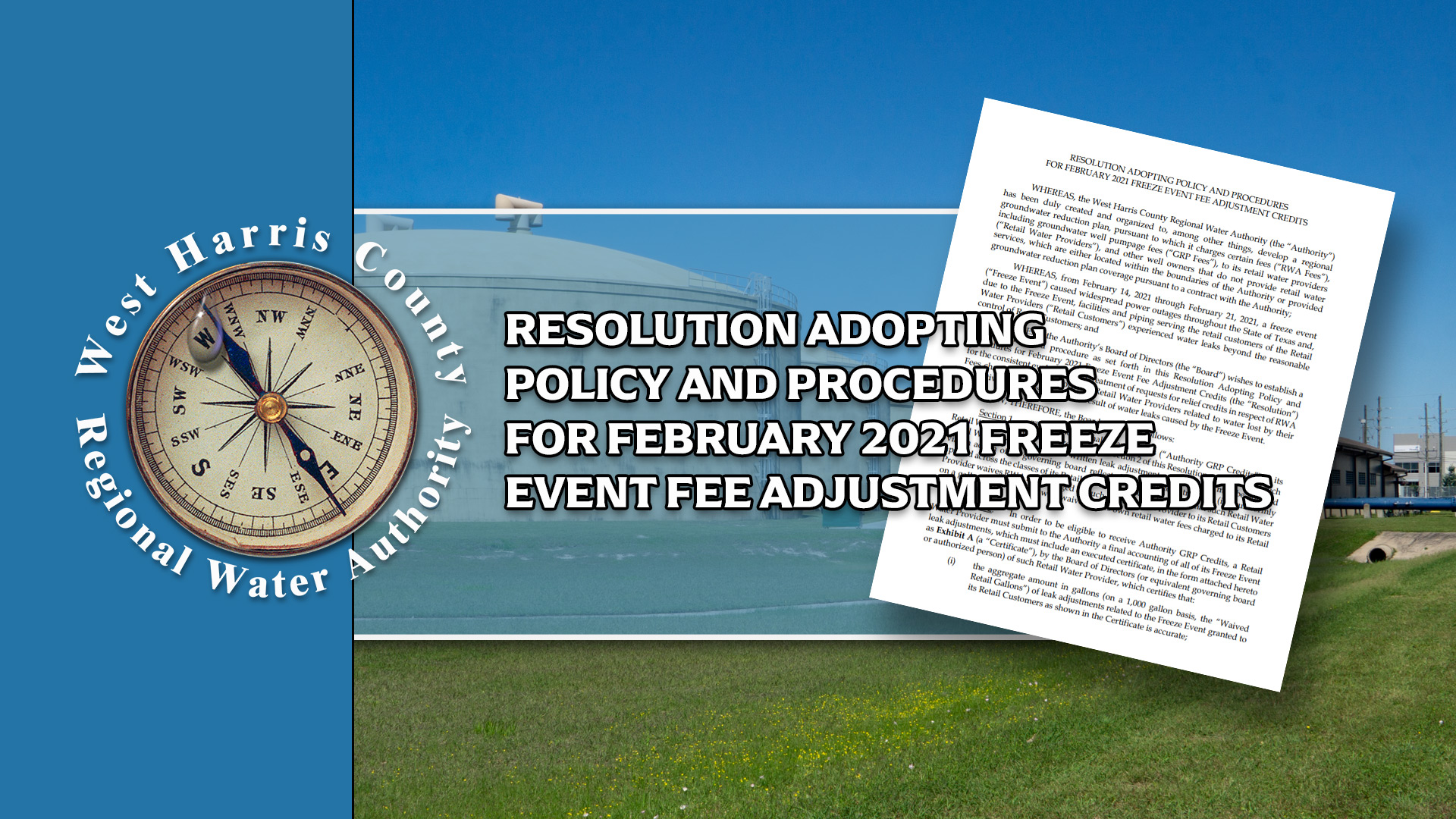 MUD Attorneys and Operators:
The West Harris County Regional Water Authority's (the "WHCRWA") Board of Directors (the "Board") understands that our region experienced an unprecedented winter freeze event last month and that many residents and other retail customers may have experienced significant water loss outside of their reasonable control due to frozen and burst pipes. In response, a number of retail water providers ("Retail Water Providers") within the WHCRWA's boundaries are adopting leak adjustment policies to provide relief to their impacted customers. To support the Retail Water Providers' leak adjustment policy efforts, the WHCRWA has adopted a Resolution Adopting Policy and Procedures for February 2021 Freeze Event Fee Adjustment Credits (the "Resolution").
Resolution Adopting Policy for Freeze Event Fee Adjustment
The Resolution provides that any Retail Water Provider that establishes a leak adjustment policy meeting the criteria outlined in the Resolution may submit an accounting of the gallons waived by the Retail Water Provider due to freeze event leak adjustments, in exchange for a credit against the WHCRWA fees that would have otherwise been due on such waived gallons. Additional details regarding leak adjustment policy requirements and the credit application process are outlined in the Resolution. Please note that the deadline to apply for a WHCRWA fee credit is July 1, 2021.
Should you have any further questions regarding the Resolution or application of the WHCRWA's policy, please contact Sanjay Bapat at sbapat@abhr.com.
Share This Story, Choose Your Platform!