HGSD 2020 Annual Groundwater Report presentation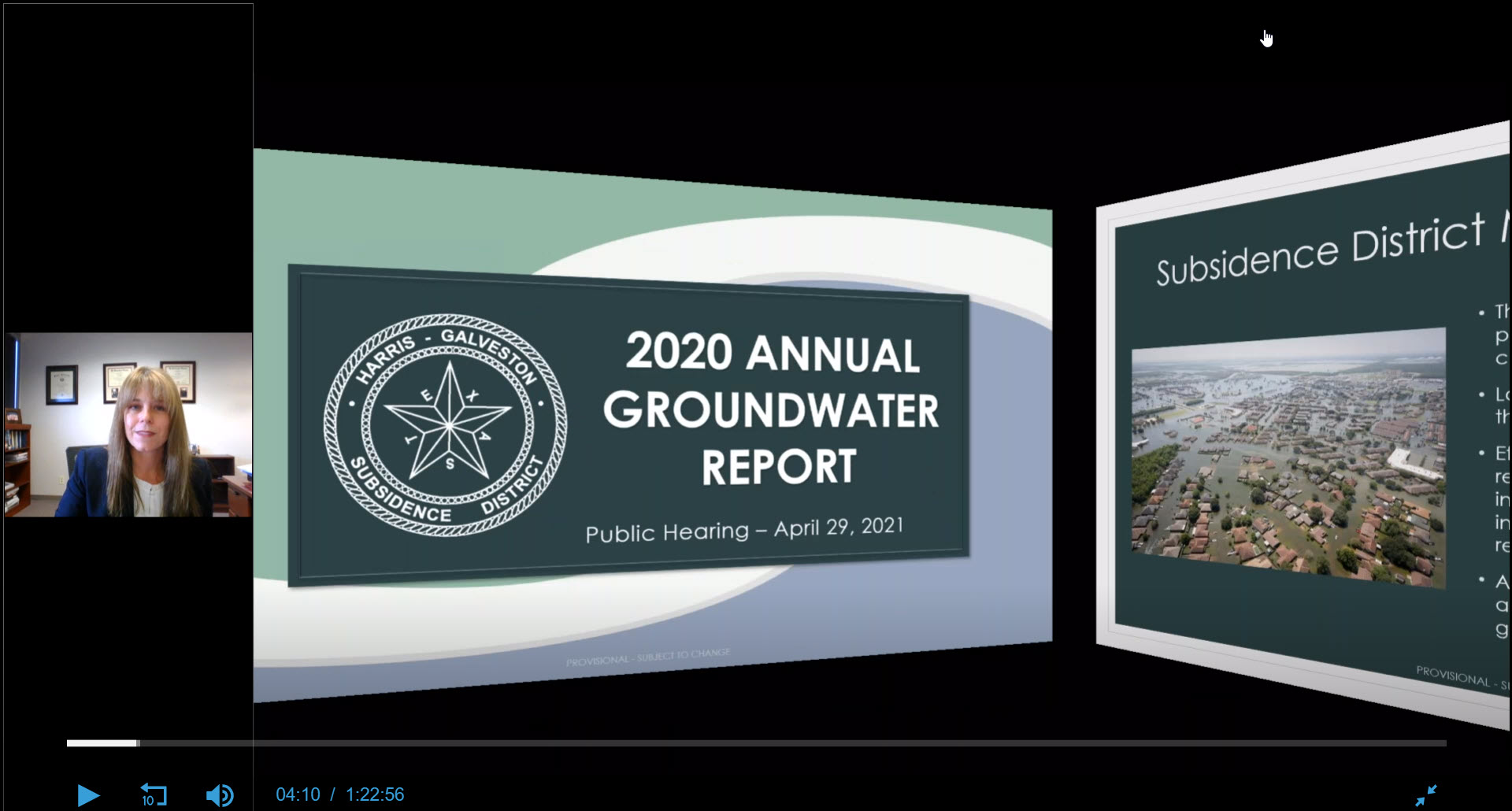 The Harris-Galveston Subsidence District (HGSD) held a virtual public hearing to present the 2020 Annual Groundwater Report on Thursday, April 29, 2021.
The 2020 Annual Groundwater Report includes recent subsidence, aquifer water level and groundwater use data. The report shows the comparison of the recent data to previous years, providing context on the impact changes in water use and water sources can have on the occurrence and magnitude of subsidence, providing key insights on preventing infrastructure damage and potential flooding impacts caused by subsidence.
The report and finalized presentation will be released May 13, 2021, once the HGSD's Board of Directors accepts and approves the findings.
You can register to watch a recording of the hearing by clicking here. 
Share This Story, Choose Your Platform!