WHCRWA 8-11-2021 Meeting Information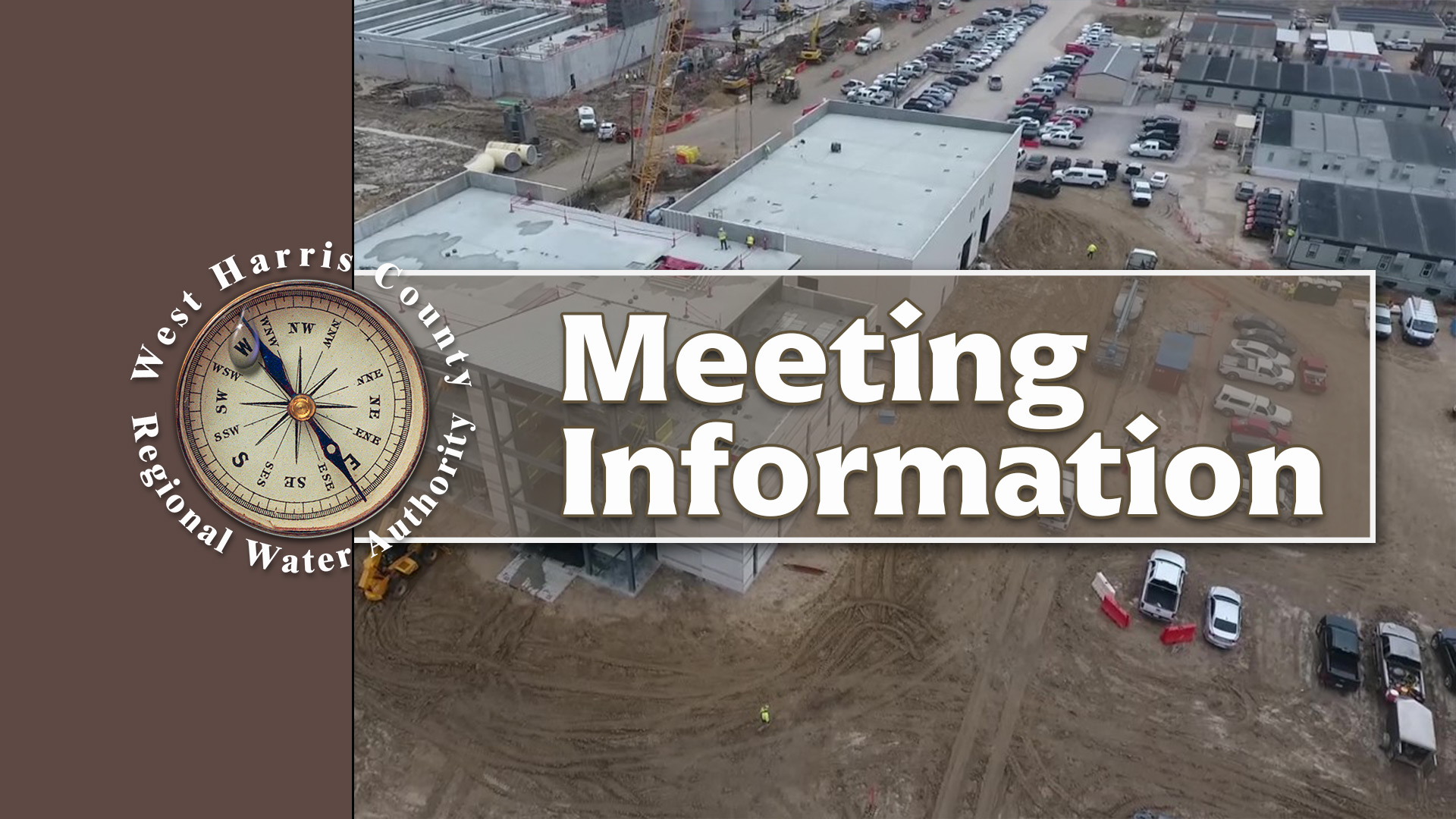 The next West Harris County Regional Water Authority ("WHCRWA") regular monthly meeting will be held on Wednesday, August 11, 2021, at 6:00 p.m.
The agenda for the meeting is available on the WHCRWA's website: www.whcrwa.com/meetings.
Based on guidance provided by the Governor of the State of Texas, the WHCRWA has decided to utilize a provision of the Texas Open Meetings Act that allows the Board of Directors (the "Board") to hold a meeting via teleconference or videoconference in the event of an emergency.
Please note that this meeting will be conducted via videoconference and teleconference. Note that due to "Zoom Bombing", for security measures, to participate, you must register which can be done at: https://whcrwa.net/register
Once registration is complete, a link to participate in the videoconference and a phone number to participate via teleconference along with passwords for each will be provided.
This meeting will be held solely via videoconference and teleconference. There will not be a physical meeting location, so please utilize the registration link provided on the agenda to participate.
Thank you for your continued patience and cooperation as we attempt to navigate through this time.
Share This Story, Choose Your Platform!