WHCRWA Steps Up to Support Texas Electricity Grid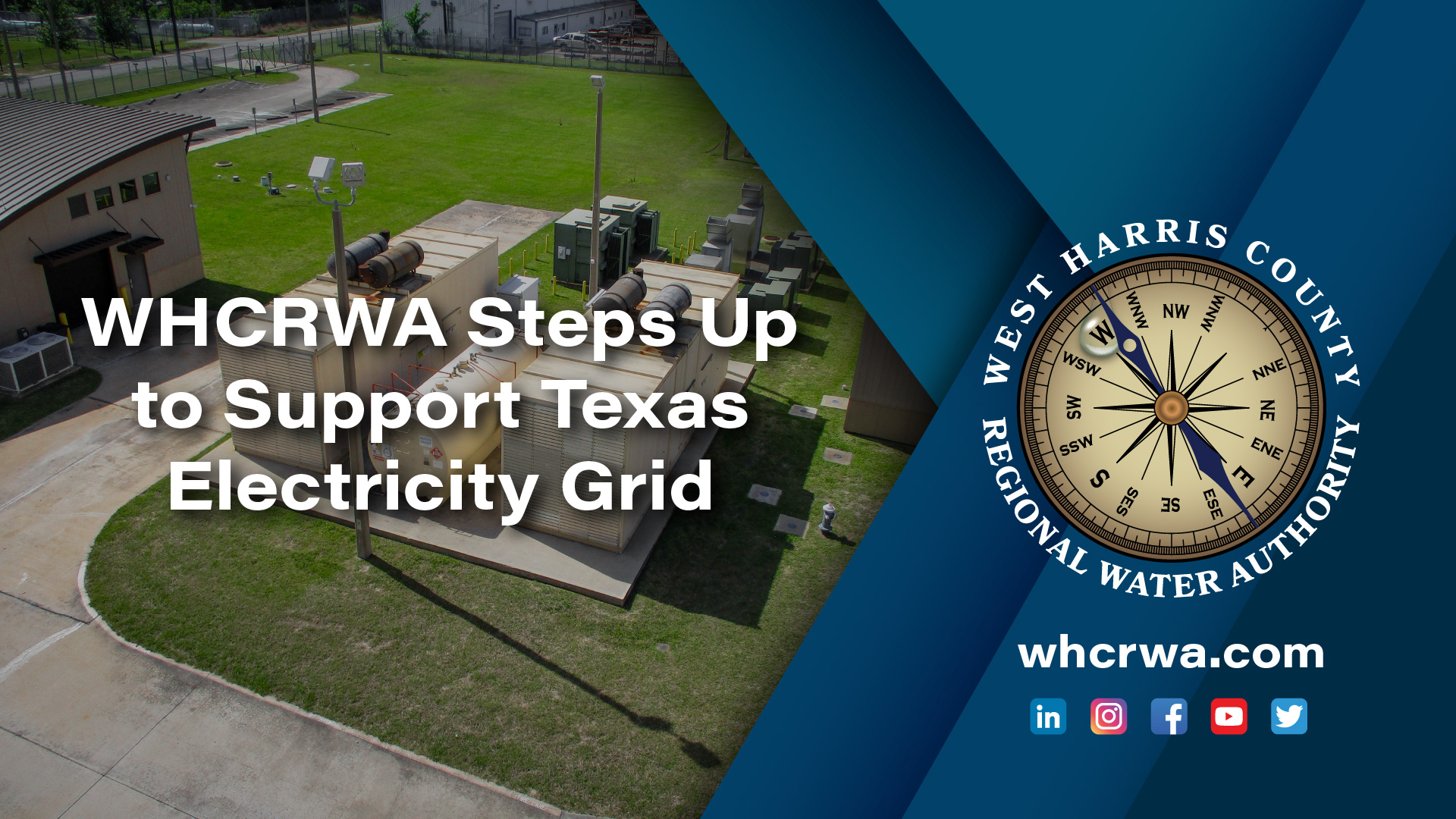 West Harris County Regional Water Authority (WHCRWA)
Steps Up to Support Texas Electricity Grid
In a proactive move towards maintaining electricity grid stability, the West Harris County Regional Water Authority (WHCRWA) received a call from The Electric Reliability Council of Texas (ERCOT) on the evening of September 6, at approximately 7:30pm, to transition from the State's electricity grid to generator power. This marks the second request in two months, with the previous call being on August 17.
The WHCRWA has enrolled in this service with ERCOT annually, to be proactive during the high-demand summer months. By doing so, the Authority confirms its commitment to playing an active role in ensuring the stability of the electricity grid during peak periods.
Bryan Thomas, the WHCRWA's Operator, explains the straightforward transition process: "When we are notified, we initiate the transfer from normal power to generators. The plant starts its shutdown process, the generators come on, and power is transferred before the plant starts up again. The disruption is minimal and relatively seamless."
It's crucial to note that these power transitions have no impact on the water supply. Residents can remain confident that their water supply will remain consistent and reliable. The action of switching to generator power is a part of a broader strategy by ERCOT to prevent the grid from becoming overloaded during times of peak demand. For more information on the grid's current status, visit ERCOT's dashboard.
WHCRWA stands firm in its commitment to supporting the Texas electricity grid. "When the electricity grid needs help to conserve, WHCRWA is part of the solution. We're all in this together," states Eric Hansen, WHCRWA President and Precinct 3 Director. This spirit of cooperation ensures that both water and power resources are optimized for the benefit of all Texans.
###
About WHCRWA
The WHCRWA was created by the Texas Legislature in 2001 by House Bill 1842 (the "Act") to accomplish the purposes of provision of surface water and groundwater for various uses, the reduction of groundwater withdrawals, the conservation, preservation, protection, recharge, and prevention of waste of groundwater and of groundwater reservoirs, the control of subsidence caused by withdrawal of water from those groundwater reservoirs, and other public purposes stated in the Act.
https://www.whcrwa.com/about-whcrwa/
About ERCOT
The Electric Reliability Council of Texas (ERCOT) manages the flow of electric power to more than 26 million Texas customers — representing about 90 percent of the state's electric load. As the independent system operator for the region, ERCOT schedules power on an electric grid that connects more than 52,700 miles of transmission lines and 1,100 generation units, including Private Use Networks.
Share This Story, Choose Your Platform!