Notice of Withdrawal of Stage 1 Drought Conditions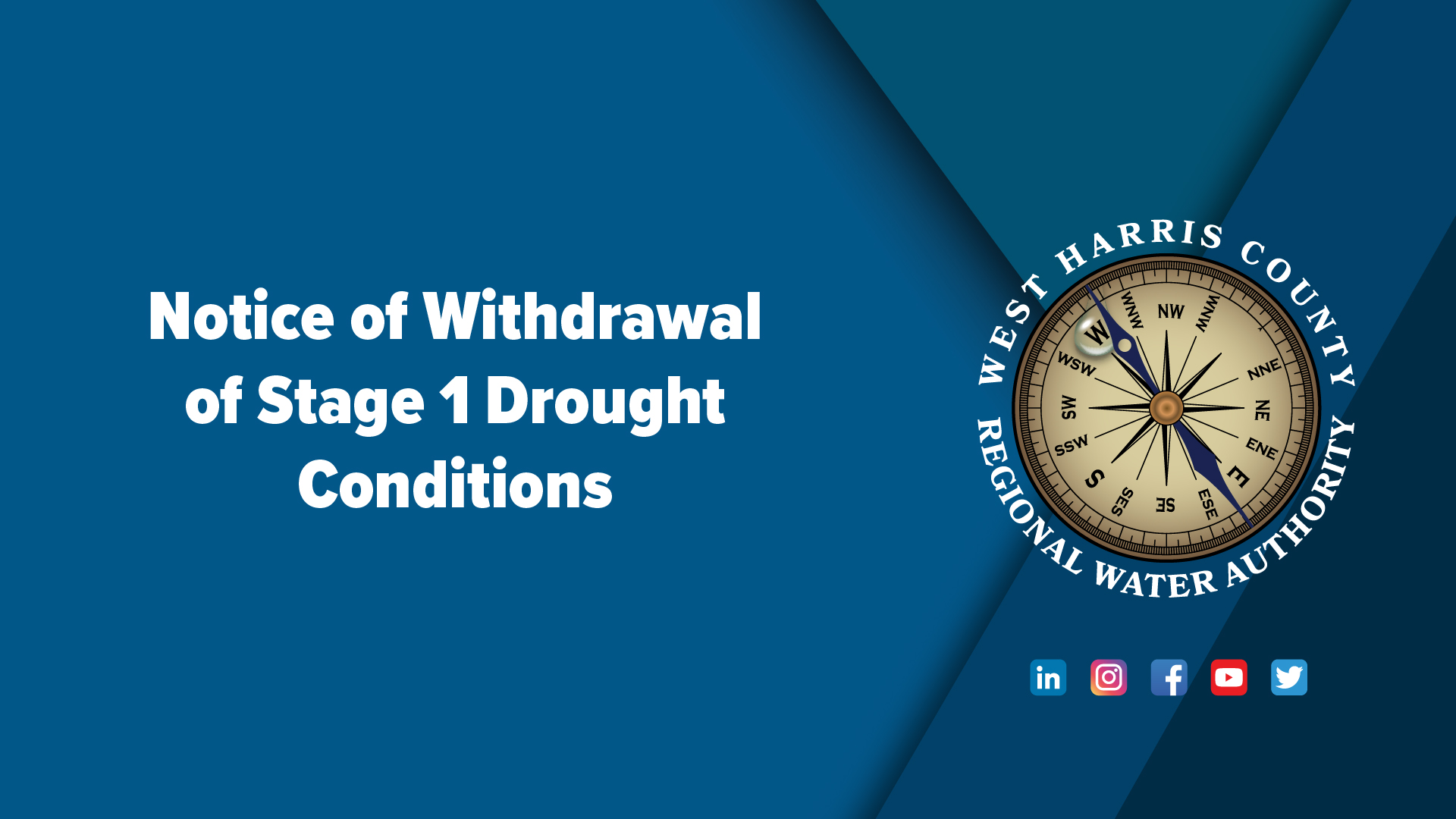 TO: Utility Districts; the Cities of Houston and Katy, Texas; Non-District/Non-City Well Owners within the West Harris County Regional Water Authority ("GRP Participants")
Please be advised that effective November 8, 2023, the West Harris County Regional Water Authority (the "Authority") withdrew implementation of Stage 1 of its Drought Contingency Plan. Stage 1 drought conditions have been lifted.
Thank you for your cooperation. Drought conditions impact all of us. Please stay informed, use common sense, and avoid wasting water.
A copy of the Authority's Drought Contingency Plan is posted below and under the documents tab of this website.
Follow WHCRWA on social media for our weekly drought monitor reports.
Visit www.whcrwa.com/drought for up-to-date drought resources.
Visit https://whcrwa.net/20tips for 20 Tips on Conserving Water and Energy.

Share This Story, Choose Your Platform!